Anyone who knows me knows I love purple. I even have purple carpet in my bedroom. True story. So yes, I'm happy with the current popularity of purple in weddings.
If you're as in love with purple as I am, you might want to use a bit in planning your wedding. After all, there's a lot you can do with it.
Flowers are an obvious place to start. Of course, there are a lot of different directions to go with it. You could choose something regal:
festive: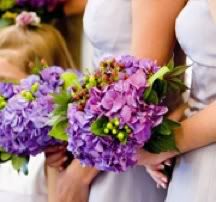 or charmingly informal:
Don't forget that there's more to flowers than bouquets!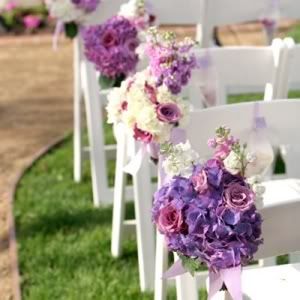 But why stop there? How about linens?
Or cocktails?
Or the cake?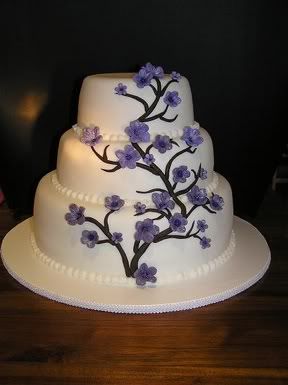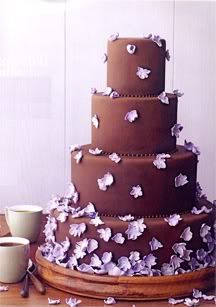 Or shoes?
As for me, if I ever had another wedding to plan for myself, I'd probably go all out and dress all in purple. I might even draw inspiration from Vivienne Westwood's insanely decadent creation for Dita Von Teese's wedding to Marilyn Manson: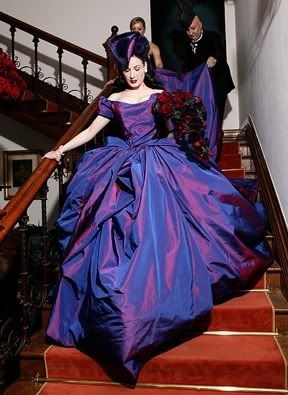 The marriage may be over, but the jauntiness of that tricorn will never die.